If you purchase labels through our Oliver's Labels store, Educare received a percentage of the profits.
They are extremely durable:  Microwave, dishwasher, fridge/freezer, and washer/dryer safe!
Great for labeling the whole families articles from babies, to children's belongings for school, sports and activities, to adults!
They also have car decals, holiday decals, and wall art!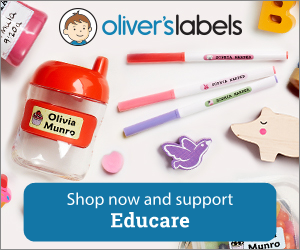 Happy Shopping!